Awnings have always been popular in Singapore for its functionality and aesthetic look. They protect our balcony, veranda, and courtyards from direct sunlight and rain. Awnings also set the mood of the place, whether it is at work or at home. The most important components of any awning is good quality and long-lasting materials. However, to ensure that they're constantly in good condition, extensive maintenance is needed. To avoid this hassle, you need to go for durability and convenience. With mc.2's First Ever Self-Cleaning Smart Awning in the industry, homeowners do not have to worry about extra cleaning and care of awnings. Our Smart Awning is able to self-clean while offering full UV protection, rain sensor, high colour fastness, complete waterproofing, and more. It also gives your outdoor space, especially backyard, car porch and many more a new life.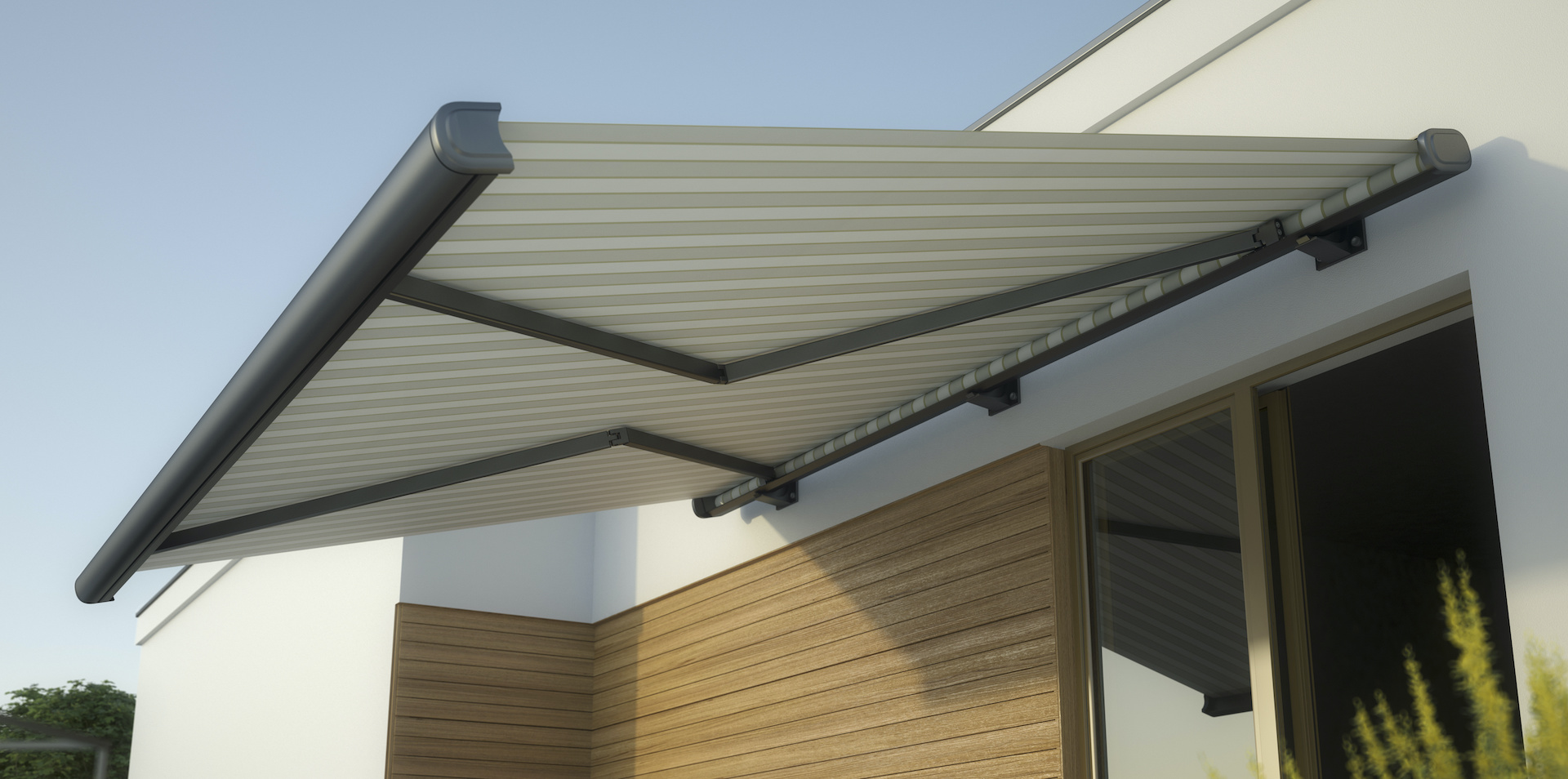 Introducing the New Generation Smart Awning in Singapore
Industry's First Self Cleaning Smart Awning
Our Smart Awning is easy to care for as they are well-designed. They are coated with revolutionary self-cleaning fabric that also renders it waterproof. When it rains, the nano-particles present in the coating will bead up water that falls upon it and carry dirt particles along with it as it rolls off the surface. Cleaning also becomes super convenient as all you need is to spray water at it and it washes away all dirt by the same nano-particle technology. This specially formulated fabric prevents any fungal manifestation therefore, keeping your awning constantly fresh!
Full Protection All Year Round
Our Smart Awning offers maximum protection by blocking out rain, heat and harmful UV rays. Spending time indoors and even on your outdoor terraces is now more comfortable without the piercing glare from the sun or rain, especially in Singapore's fluctuating weather.
Wireless control
Say goodbye to traditional wall switches. Powered by a smart Somfy motor function, easily control your Smart Awning with a smartphone app, Google Home, remote, voice activation or hands-free.
The revolutionary Smart Awning Specialist in Singapore
mc.2 is the first smart home solutions provider to revolutionize the Smart Awning industry by launching Singapore's first ever Self Cleaning Smart Awning. Designed for smarter and healthier living, the new generation of Smart Awning is integrated with SMART features and SMART automation that allows you to easily control your Smart Awning from mobile, voice, remote or even handsfree. Besides our outdoor sun shade solutions, our flagship showroom carries a wide range of smart curtains and blinds, smart zip blinds, vertical blinds and many more.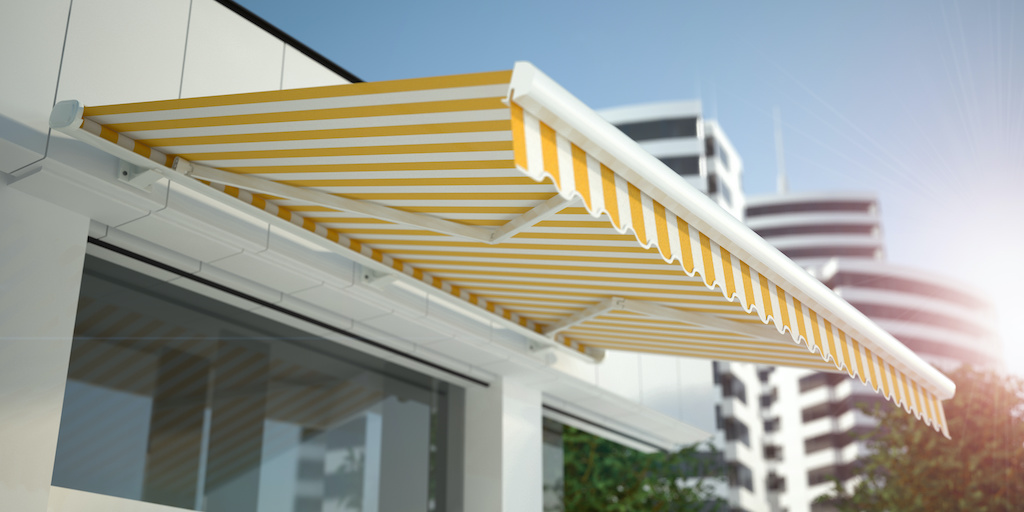 ---
Arrange your free consultation today.
Experience the Smart Blinds Fashion showroom and have a free consultation now.
---